Every new car will be hybrid or electric
When an Absolem colleague orders a new lease car, it will be an electric or hybrid vehicle. That is the ambition we are aiming for. After all: people-oriented and values-driven entrepreneurship remain just words if no actions are linked to it, and a sustainable fleet is a distant dream.
Attention for people and planet
The need for reliable transport and the desire for a cleaner climate are thus reconciled. And that is precisely the essence of Absolem's sustainability policy: tackling the needs and challenges with attention for people and the planet. That is the way Absolem wants to grow as a company.
Moreover, Absolem likes to play a pioneering role, because technological progress can support the transition to a sustainable world. "Technology, people and planet are central to Absolem, so we are happy to contribute to that."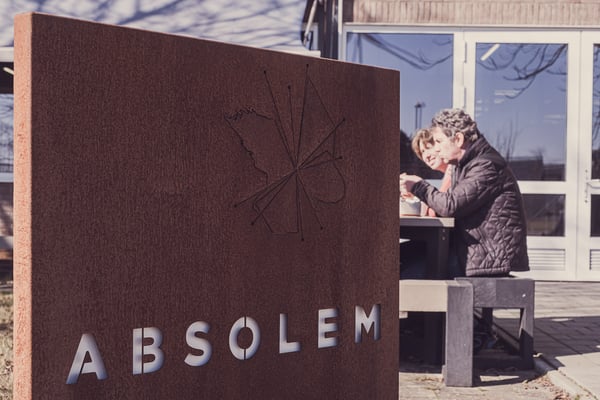 The big mind shift
We employ approximately 60 engineer consultants. And they often work on site, at our customers. Reliable transport is therefore indispensable for them. However, we believe that electric and hybrid cars are the best solution for us: sustainable and reliable.

Driving a fully electric car requires a mind shift. "The already known uncertainties associated with electric driving will disappear when we all become familiar with this way of moving."
"This shift means we are significantly reducing our CO2 emissions and increasing our contribution to the environment and our society. After all, this is not about us alone, but about all of us."
(Ank Dewilde & Bruno Dejaeghere, CEOs Absolem)
Last summer, the first electric car was put into use with great enthusiasm. The temporary vehicles for new employees, which have been in use since the beginning of November, are also hybrid cars. "We have been driving electrically ourselves for five years now," added founders Ank De Wilde and Bruno Dejaeghere.

"Now we are committed to offering all our employees electric or hybrid cars. Within 5 years we will have a 100% sustainable fleet."