What can you expect in our engineering center?
Hidden between the buildings on the Open Manufacturing Campus in Turnhout is our playground for engineers. This used to be Philips' Laser Lab, but Absolem took over this department in May 2016.
Absolem also hired three laser specialists: Jurgen Adriaensen, Peter Geudens and Dirk Govers. So we have more than 20 years of experience in laser process investigations. Since 2016, our engineering center has undergone an enormous evolution: the team has grown to about 15 engineers, and in addition to our specialization in laser technology, we also do mechanical engineering.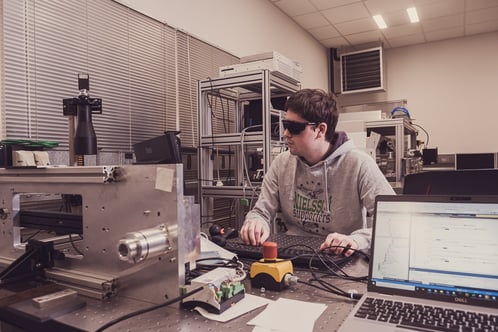 In our engineering center we combine mechanical engineering with process research, in a unique setting. We have more than 20 lasers available, in various wavelengths, frequencies and spot sizes.

This is complemented by our own workshop and access to all Signify measuring instruments. We therefore have a whole range of resources available to carry out all kinds of (research) projects.

The machine building projects we work on certainly do not have everything to do with lasers. On the contrary, more than half of these projects have nothing to do with this, and are based entirely on our knowledge and experience in mechanical engineering projects.
Visit us without obligation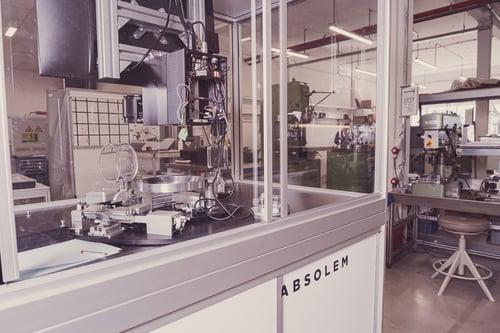 Our appeal to every company in the (Belgian) manufacturing industry is: come by!

We are happy to dive into your challenge to see if we can support you. We have built up years of experience in product and design engineering, which makes us a suitable partner for many companies.

We are very proud of our engineering center. It is a very inspiring working environment, where our engineers can work on the challenges presented to us with great enthusiasm and drive.
Take a virtual look at our engineering center